Total Compensation Calculator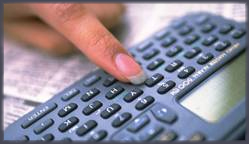 State of Delaware Employees enjoy a total compensation package that far exceeds the value of their base salary. As a prospective employee you may not be aware of the amount the State contributes toward the cost of benefits, and the value of the various components of the State's compensation package beyond the base salary. To help you understand the total compensation that you could receive as a state merit employee, we have developed this interactive "Total Compensation Calculator".
While this is for illustrative purposes only and may not be indicative of actual compensation, it has been developed to help you understand the State's contribution to an employee's compensation package.
Please choose a Paygrade:
-- or --
Enter your salary:
---
| Benefit Type | Your Cost | State Cost |
| --- | --- | --- |
Salary selected:

Health insurance Plan:

Most expensive available health insurance plan (Highmark Delaware Comprehensive PPO Plan)

Total annual paid time off for Vacation, Sick and Holiday equates to:

Employee working a 37.5 hour work week.

Defined Retirement Benefit estimates assume employee meets vesting requirement and works until retirement at age 65.

This calculator does not include shift or hazardous duty pay, selective market variations, blanket salaries, overtime, holiday, standby, supervisory, command post, various police and any other special pays associated with various positions.

The value of paid time off is calculated based on the 2020 annual base pay, paid time off accrual (0 years of service), and 13 holidays.

Eligibility for the Disability Insurance/Short Term and Long Term Insurance is dependent upon the position being covered by the State Employee Pension Plan.

Every effort has been made to ensure the accuracy of this calculator. The applicable State of Delaware policies, procedures, provisions and rules govern the operation of each benefit plan and the payment of all benefits. Those documents cannot be modified by the contents of this calculator or any written or oral statements to you from benefit administrators or other personnel.
You may use this interactive "Total Compensation Calculator" to enter an annual salary or paygrade and the Health Insurance desired; the calculator will then calculate a projection of the value of your Total Compensation package based on the values for calendar year 2020. Included in the calculations are:
Health Insurance
Disability Benefits
Pension Benefits
Paid Time Off (Vacation, Sick and Holidays)
It does not include our numerous voluntary benefits that eligible employees can receive at group rates or special pays such as selective market or hazard pay that can be associated with specific positions.
In addition to the calculator, the Delaware Employment Link (DEL) contains numerous links to detailed information regarding paid leave, health insurance, retirement and savings programs, work life balance programs, career development opportunities and employee supplemental benefits.
For complete details on the benefits available to State of Delaware employees, go to the following websites
We invite you to Find Your Future in The First State!